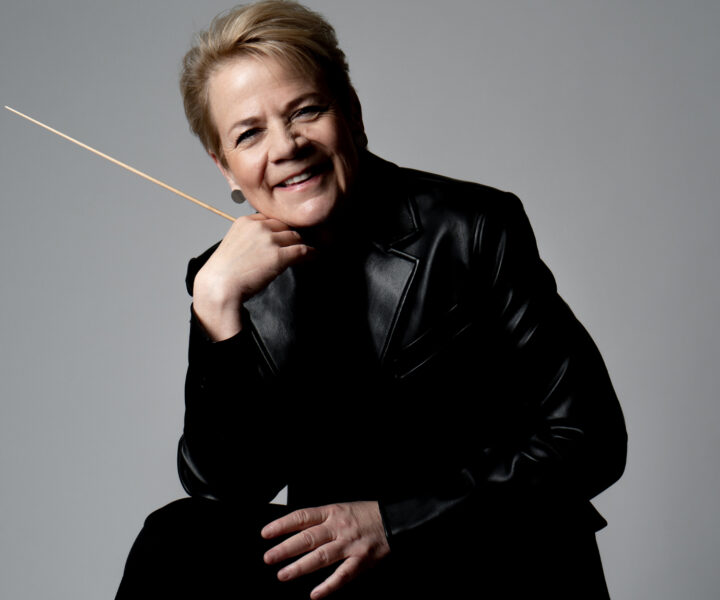 This spring, Marin Alsop performs throughout Europe, with the RSO Wien and Polish National Radio Symphony Orchestra, returning to Baltimore in late May for a celebration of her tenure as Music Director of the Baltimore Symphony Orchestra.
In April, Marin leads the RSO Wien in a performances on April 26 conducting works by Julia Anna Purgina, Judith Varga, Rimsky-Korsakov, and Schumann. The program will be televised and streamed online on the ORF website and social media.
In May, Marin returns to the NOSPR, teaching a masterclass and conducting a program of Wagner, Szymanowski, and Prokofiev on May 14 with soloist Ewa Tracz.
Marin then joins the Sofia Philharmonic on May 20 and May 21 for two performances, featuring Brahms' Academic Festival Overture and Symphony No. 2.
Towards the end of the spring, the Baltimore Symphony Orchestra celebrates Marin's tenure as Music Director, presenting several programs as part of its Marin Festival. The festival will feature a combination of in-person and livestreamed events, all culminating in a gala celebration concert on June 19 featuring Renée Fleming, Wordsmith, OrchKids, and a world premiere by James Lee III. Explore the full Marin Festival schedule of events here.
---