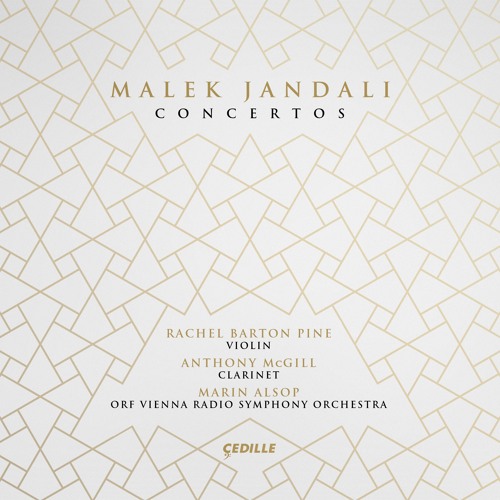 On May 12, Cedille Records releases Malek Jandali: Concertos, conducted by Marin Alsop.
Composed in response to societal injustice by Syrian American composer Malek Jandali, the recording features violinist Rachel Barton Pine and clarinetist Anthony McGill on a new recording of two concertos, performed with the ORF Vienna Radio Symphony Orchestra.
Malek Jandali, called "deeply enigmatic" by Gramophone, has been praised for writing "heart-rending melodies, lush orchestration, clever transitions and creative textures" (American Record Guide). His repertoire, which ranges from chamber music to large scale orchestral works, integrates Middle-Eastern modes into Western classical forms and harmony. Jandali wrote this concerto in recognition of the women of Syria, continuing his aim to preserve the cultural heritage of his homeland.
---