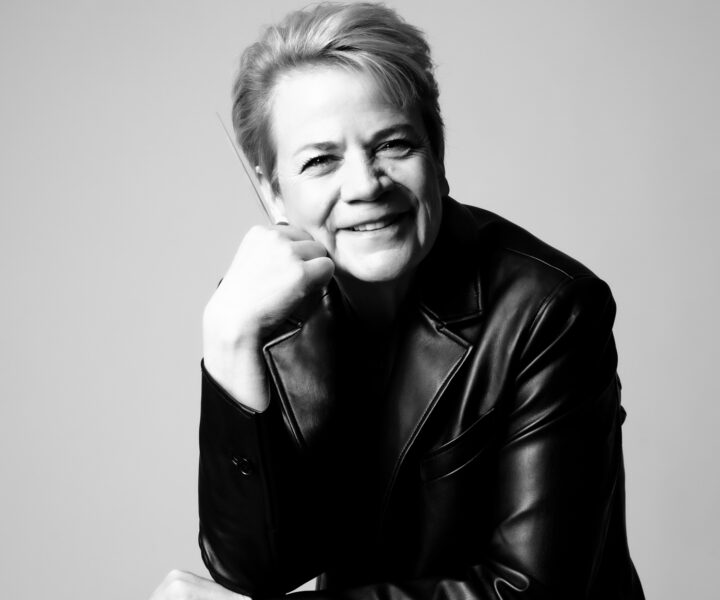 The Polish National Radio Symphony Orchestra (NOSPR) has announced Marin Alsop as its new Artistic Director and Chief Conductor. Alsop's directorship will begin with the 2023/24 season and will see her work closely with NOSPR's General and Programme Director, Ewa Bogusz-Moore, to shape the Orchestra's programme and develop its national and international reputation.
Alsop made her debut with the Orchestra in February 2021 and has since conducted 15 concerts, toured it to Japan and led three conducting masterclasses with NOSPR. Her directorship will see her build on this relationship and conduct seven symphonic concerts in the 2023/24 season, including 2nd edition of Karol Szymanowski International Music Competition and the recording Krzysztof Penderecki's opera the Black Mask.
Alsop shares:
"I'm thrilled to accept this appointment and excited to continue our already thriving relationship. Our Japan tour last September and our ongoing recording and concert projects are part of a new vision for the 21st century orchestra. Together with Director, Ewa Bogusz-Moore, I look forward to innovative projects such as Penderecki's rarely performed Black Mask and recording the music of wonderful composers like Grazyna Bacewicz and Agata Zubel. NOSPR's existing commitment to mentoring the next generations of musicians and conductors also aligns with my personal commitment to the future of classical music."
Dating back to 1935, NOSPR was Poland's first independent radio symphony orchestra and has been based in the city of Katowice since the 1940s. Having collaborated with the likes of Leonard Bernstein and Martha Argerich, and premiered works by major composers including Witold Lutosławski and Krzysztof Penderecki, NOSPR is a vital organ of Poland's cultural landscape.
In the upcoming 2023/24 season, NOSPR will explore musical stories told by women, largely through conductors such as Valentina Peleggi, Zoi Tsokanou and rising star Anna Sułkowska-Migoń, in addition to its new Artistic Director Marin Alsop. The season also features other world-class visiting conductors such as Christian Arming, Paul McCreesh and Leonard Slatkin, with programmes ranging from classical masterpieces such as Brahms' Piano Concerto No. 2 (performed by Garrick Ohlsson) to hidden gems like Weber's Concertino for Horn and Orchestra. NOSPR has also programmed contemporary music such as Joan Tower's Fanfares for the Uncommon Woman, the first and most popular of which is dedicated to Alsop. The season celebrates important anniversaries of key Polish musicians who are central to Poland's musical legacy, including composers Witold Lutosławski (110 years since his birth) and Henryk Górecki (90 years since his birth), and the 80th birthdays of conductor Antoni Wit and composer Marta Ptaszyńska.
---